Explore Model
New Citroen BERLINGO VAN & Ë-BERLINGO VAN in the South of England
When you need space in a compact size, the Berlingo Van delivers. It's available in two lengths with a petrol, diesel or 100% electric powertrain, making it perfect for all workers and fleets. The ë-Berlingo Van has a WLTP range up to 171 miles and charges to 80% in as little as 30 minutes. The diesel Berlingo is Euro 6.2 compliant, with start and stop technology and fuel economy up to 51.4mpg combined with an optional 8-speed auto gearbox. A PureTech petrol engine is also available. M models have a 3.9m3 cargo area while XL models have a 4.4m3 cargo area. The XL model has a payload capacity between 940 and 953 kg. The ë-Berlingo doesn't compromise on load space either, with 3.3m3 or 4.4m3 on XL versions.
Design
Sometimes, simple is better. The Berlingo and ë-Berlingo fly under the radar, with a smart front end, LED daytime running lights and steel wheels. All models have 180° rear doors, in-built tie down hooks and lighting in the cargo area.
Drive
The Berlingo is perfect for every fleet, with a 100% electric powertrain in the ë-Berlingo or a turbocharged petrol or diesel engine in the standard van. Electric models have a range up to 177 miles and a full charge costs around £6.
Practicality
M and XL versions are available with petrol, diesel and electric power. ë-Berlingo models have 3.3m3 or 4.4m3 of cargo space while diesel and petrol models have 3.9m3 to 4.4m3 of cargo space. All models have a payload capacity over 750kg.
Living with it
With an 8" touchscreen with Apple CarPlay and Android Auto, voice recognition, an overload indicator and up to 19 driver aids including Surround Rear Vision, adaptive cruise control and a head-up display, the Berlingo makes work easy.
CITROËN BERLINGO VAN + Ë-BERLINGO VAN Interior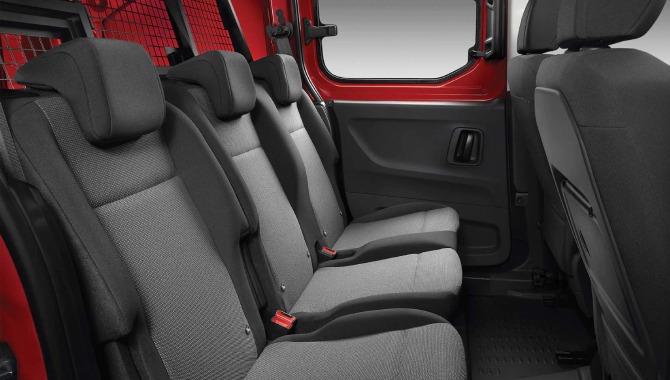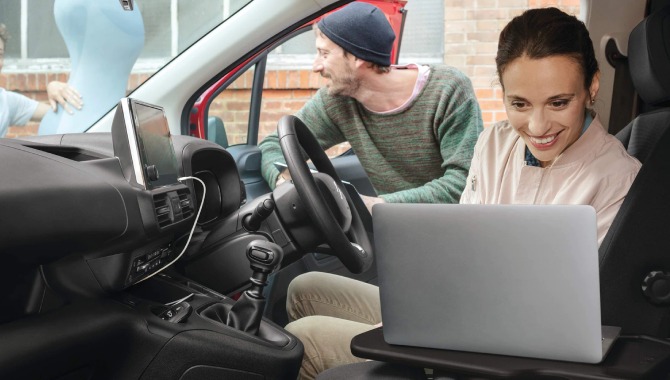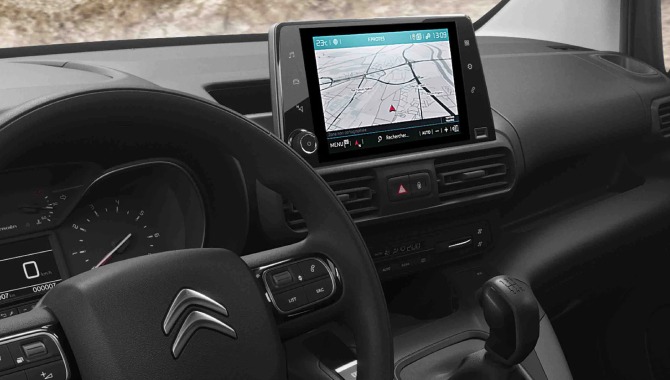 CITROËN BERLINGO VAN + Ë-BERLINGO VAN Colours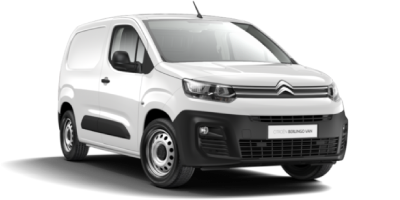 Icy White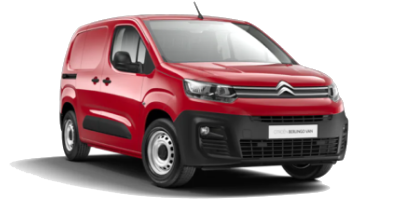 Red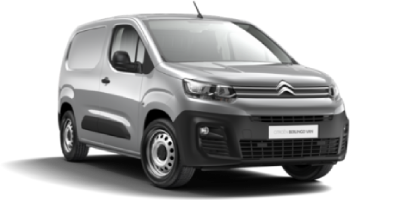 Cumulus Grey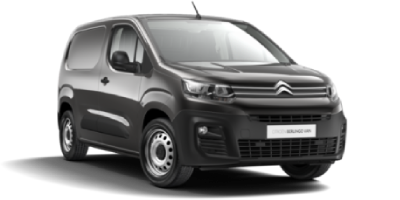 Platinum Grey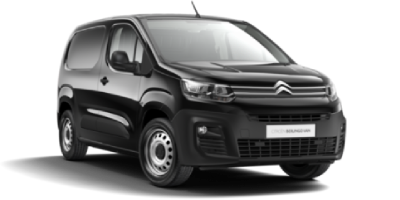 Perla Nera Black