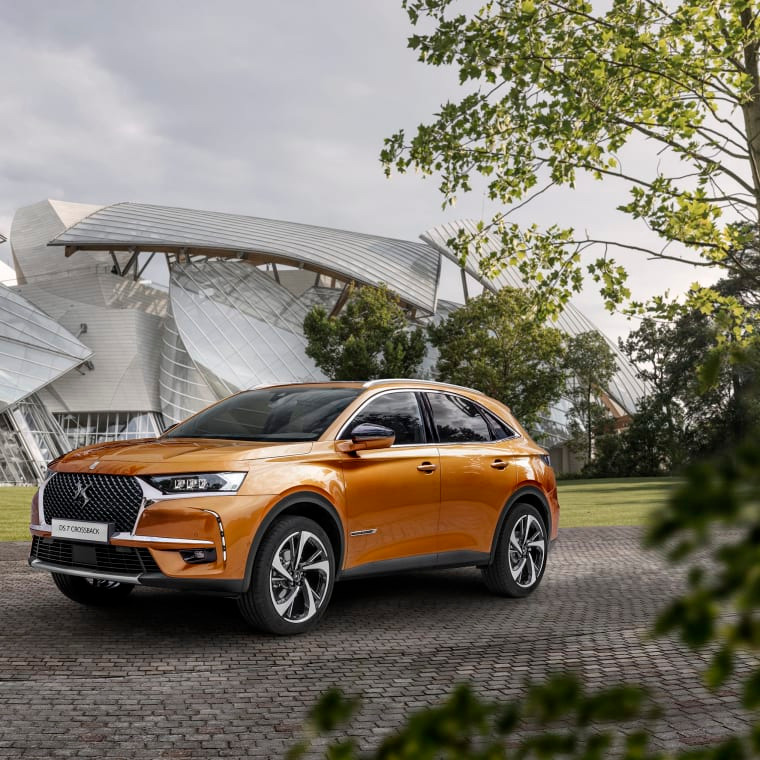 DS SALE EVENT NOW ON
DS SALE EVENT NOW ON
From 1 - 24 August we will be holding a DS Sale Event so now is the perfect time to discover New Brand DS. Simply book an appointment with us and let us know which vehicle you are interested in.
/dealer/wilmoths-ds/11138
Click here to book your appointment with DS Salon Hastings
DS Automobiles is the exciting new car brand conceived in Paris to make motoring better. It employs the same expertise of savoir-faire that has steered many French companies to be amongst the most valuable luxury names in the world.
By using advanced technology, DS makes cars that are easier to live with and kinder to the planet. We are the only multi-energy premium brand to be hitting the European Commission's target of sub 95g/km CO2 . Simultaneously, its Parisian craftsmanship injects the entire DS experience with a uniquely sophisticated style.
DS 7 CROSSBACK
Our large SUV comes with a sculpted exterior design finished with our unique DS ACTIVE LED VISION lights that offer both visual beauty and practical benefits to your driving experience. Turn to the inside to discover a world of Parisian Craftmanship ranging from the finest leather, pearl stitching inspired by the world of Hautre Couture and design finishes inspired by the world of watchmaking and the iconic design of the Louvre Museum. Add to this a wide range of advanced technology to enhance your everyday driving needs and you have quite the package.
DS 7 CROSSBACK Prestige PureTech Petrol 225 HP Automatic
Includes:
- Complimentary metallic paint - worth up to £795
- Opera Nappa leather and massage seat upgrade worth £2750
- £1000 Customer reward exclusive to the sale
Applicable to orders taken between 1 - 24 August and registered by 30 September 2020. T&Cs Apply.
Latest News