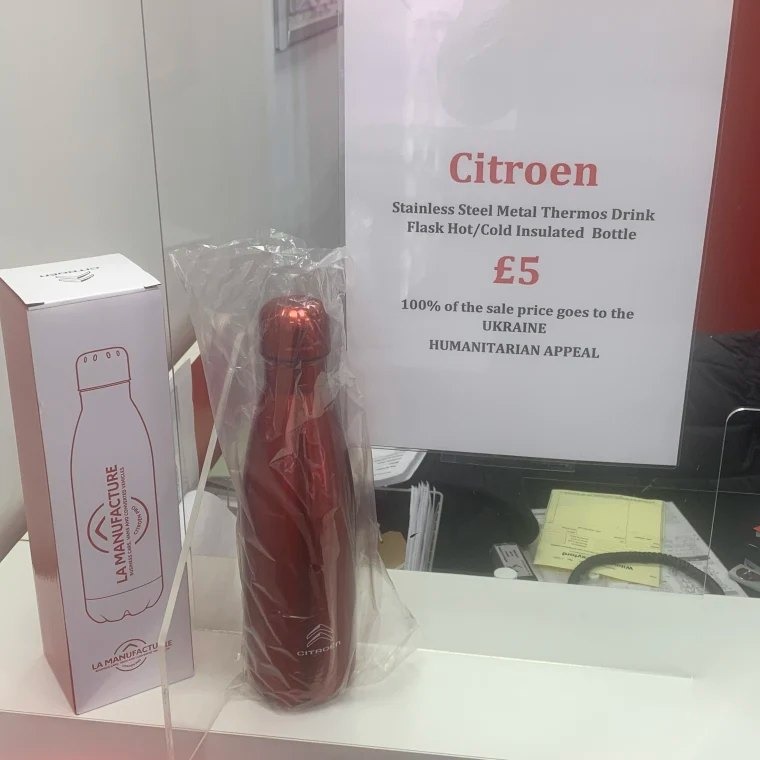 Crayford Donation
Get a £5 metal thermos and join a great cause.
Our Crayford branch is raising money towards the Ukraine Humanitarian Appeal by sending all proceeds from the sale to the DEC support fund. So if you want to help support please buy one if you are in our service Department, we are delighted to say the yare selling well.
More information about the DEC Ukraine Humanitarian Appeal:
Intense conflict in Ukraine is threatening the lives of families across the country. Homes have been destroyed. Essential services have been hit. Families have been torn apart. People have been injured. Lives have been lost.
The Disasters Emergency Committee (DEC) - of which the IRC is a member - has launched an urgent appeal to respond to the rising humanitarian needs. With your help, DEC charities can scale up their response and help families affected by the conflict through this crisis.
www.help.rescue-uk.org/ukraine
Latest News