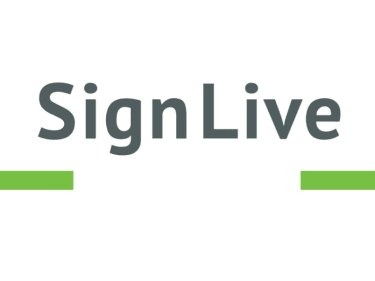 Citroën SignLive
As part of its commitment to making vehicle purchase easier for all customers, Citroën has partnered with SignLive to offer British Sign Language (BSL) interpretation. SignLive is the leading provider of online video interpretation services, and enables motorists to communicate with the 190-strong Citroën retail and aftermarket team using British Sign Language. This service is completely free of charge and makes purchase and aftersales easier for those with hearing and speech difficulties.
With some 150,000 British Sign Language users in the UK, Citroën identified a need to do more for its customers, and is the first manufacturer to offer this service. At Wilmoths Citroën, we're proud to be among the first dealers in the UK to use SignLive, making our vehicles and aftersales care more accessible and inclusive than ever.
How does SignLive work?
SignLive is a Video Relay Service that allows users of BSL to connect with others through a phone or tablet for support via a live interpreter. The two main services are the Video Relay Service (VRS) and Video Remote Interpreting (VRI) – both of which can be accessed using a web browser or through the dedicated app.
To use VRS, customers simply press the 'call' button on the SignLive app to connect with an interpreter who appears on screen. The interpreter then helps to relay conversations between the customer and their local Wilmoths Citroën dealership. VRI works via in-store tablets, which staff use to call an interpreter, who in turn communicates with the customer or leaves them a BSL message.
Contact us today
If you are a British Sign Language user in the UK and would like to discover more about the Citroën products and services offered here at Wilmoths, don't hesitate to get in touch with us via SignLive today. We'll be happy to help.
Latest News