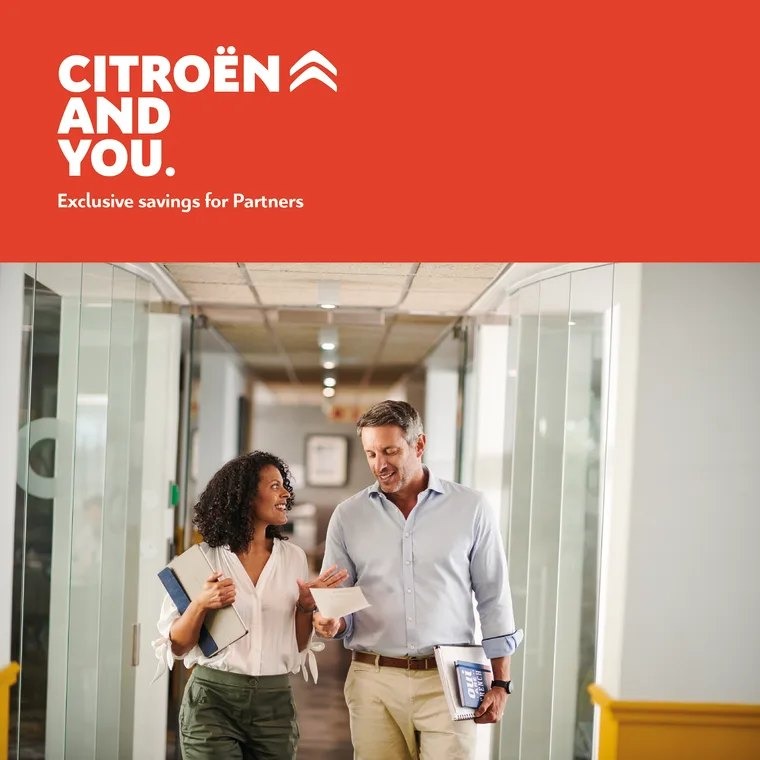 CITROËN AND YOU - NOW AVAILABLE TO NHS WORKERS
Citroën are proud to extend their Friends and Family purchase programme to NHS workers.
This programme extension is to show our appreciation for all the hard work carried out by the NHS and to welcome them to the Citroën family.
SO WHAT DOES THIS ACTUALLY MEAN?
What this means is that NHS workers will be able to save up £1,200 off the list price of a brand new Citroën, including vehicles that are currently in stock as well as those that are made to match their specific requirements from the factory.
These exclusive offers are available across the Citroën range, including our C4, ë-C4 electric, New C5 Aircross Plug-In Hybrid as well as our popular C3 and C3 Aircross (some exclusions may apply).
To give you an idea of what this means in practical terms, please see the details below for a C3 Saint James Puretech 83 S&S based on the current standard retail campaign and the current Citroën and You programme.
*Terms and Conditions apply.
SO HOW DOES IT WORK?
As these offers are exclusive, certain rules apply, and your retailer will need to confirm your eligibility (for example showing your workplace identity card) once your order has been placed.
This is an online programme so your order must be completed through the Citroën Store. This means you can order from the comfort of your own home (or anywhere) or visit one of our retailers who will be happy to support you through the online process.
We also have an online team available to assist you if you have any questions or concerns and you can find out more about how simple it is to order online here.
To be eligible for this programme, you will need to register with us and we'll send you a confirmation email with a promotional code that you can use in the Citroën Online Store with an explanation of how to use it.
In order to register, we will need to collect your name and email address in order to send you the programme information and promotional code.
You can register and request your promotional code here.
AND RELAX …
​Once you've placed your order, your retailer will confirm your eligibility for the programme and then it's just a matter of relaxing until your new Citroën is ready.
We'll keep you updated on progress and it will soon be time to drive away in comfort and enjoy your new Citroën.
​We hope you'll agree this is a great programme with great offers, so please feel free to share the details with any of your family, friends or contacts who may benefit from this programme too
Latest News