Explore Model
Imagine the city of tomorrow
E-TENSE brings our mobility solution to life, concentrating on driver enjoyment and a range of services tailored to your every need. Learn about our amazing new models: the electric DS 3 CROSSBACK E-TENSE and DS 7 CROSSBACK E-TENSE 4x4 plug-in hybrid.
Performance & pleasure
Our electric and plug-in hybrid cars offer somewhere to enjoy driving. Revel in a new experience: instantly available torque, zero pollution in electric mode and reduced emissions from our plug-in hybrid.
Drive in town whenever you want
Choose an electric or plug-in hybrid car and you won't be subject to traffic restrictions in towns. A bright blue LED located at the top of the windscreen shows that you are driving with electric power, thereby giving access to certain restricted roads and locations.
Tax benefits
Enjoy an environmental bonus with an electric or plug-in hybrid car. In 2020, it is £3,000 on a 100% electric vehicle. The major incentive of an electric car is it may be exempt from car tax.
Simple & efficient
Electricity is one of most efficient forms of energy, particularly with regenerative braking which enables better energy management. As well as that, some components such as brake discs wear more slowly. From a financial perspective, electricity has more benefits compared to diesel or petrol.
Hybrid / Electric range of Vehicles
Browse our models
Innovation from competition
Thanks to our participation in Formula E, our electric and plug-in hybrid models feature technology straight from motor sport such as energy recovery during braking. Born out of performance, the 2019 electric car opens new horizons - in style.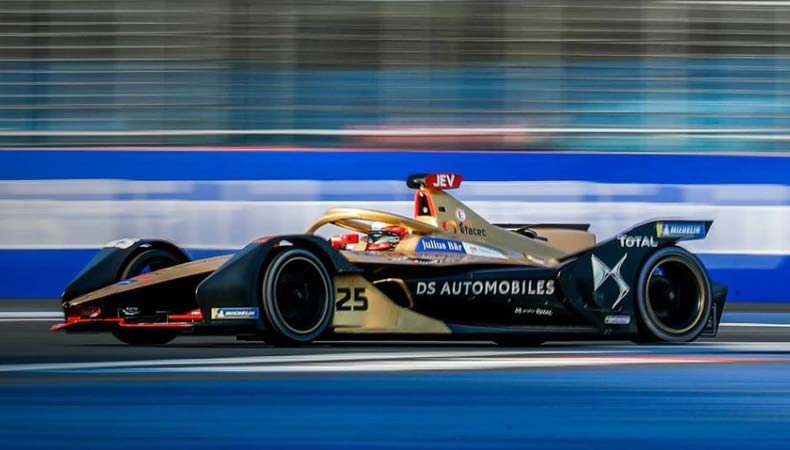 Electric Range
Range can be defined as how far you can travel in an electric vehicle from a single full charge. Our range figures are from the WLTP test, which was specifically developed by the European Union to be more realistic than the old NEDC test, and give figures closer to real-life vehicle usage.

Therefore, the maximum range figure is realistic, however many different factors can influence whether that is achievable.