Explore Model
CITROËN ELECTRIC & HYBRID
Thinking of making the switch to an electric vehicle? Maybe it all seems quite daunting, or perhaps you've already owned a Plug-in Hybrid or Fully Electric car or van and are thinking of switching to Citroën. If you're looking for information and answers regarding EV ownership, we can help. And when you're ready our online Citroën Store and national network of Citroën retailers are ready to help get you behind the wheel of some of the quietest, most engaging to drive and most comfortable electric vehicles.
THE CITROËN ELECTRIC RANGE
As we're all becoming more conscious of taking care of our planet and the environment, electric cars are becoming highly sought after, and more economical. Quieter, less stressful, and zero particulate emissions; there's a reason why the range of future Citroën electric cars is so important and popular.
TRAVEL IN PEACE
Savour the quiet driving experience, with its direct acceleration and smooth suspension, giving you real driving pleasure. Feel at home in the soft, welcoming Advanced Comfort Seats, surrounded by the carefully designed ergonomics, with interfaces and dedicated services that integrate perfectly into your life. Everything contributes to enhancing comfort on board, for all passengers.
ELECTRIC VEHICLE CHARGING
There are a large number of standard and rapid chargepoints across the country, operated on many different networks. Usually you have to register with these networks, or download their app to use the chargepoints – but an increasing number are now being installed with payment card facilities built in
COMBINING THE BEST OF ELECTRIC AND COMBUSTION
In 100% electric mode, enjoy increased performance, instantaneous engine torque and good acceleration in silence. When you want to escape to further away, the petrol engine will simply take over.
Discover hybrid/electric Citroën vehicles
Explore our vehicles here.
THE MOTORWAY CHARGE POINT NETWORK
The motorway network of rapid charging points is growing fast, so you can go wherever takes your fancy in your electric vehicle. To plan a trip in your electric vehicle, you need to think about where you will be able to charge it along the way.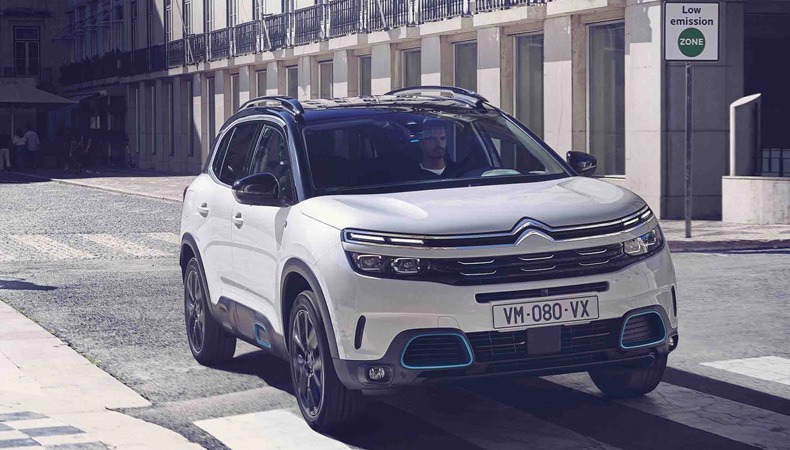 ECONOMICAL TO RUN
Thanks to its engine, the plug-in hybrid has a very low fuel consumption and you considerably cut your fuel costs on your everyday journeys. Although the Citroën plug-in hybrid is more technological than a purely combustion-engine vehicle, its service schedule remains the same. Entrust its services to specifically trained experts throughout the Citroën network.