Explore Model
New Citroen AMI in the South of England
The Citroën AMI conquers city streets like no other EV. Officially classed as a quadricycle, it offers a 46-mile range and charges to 100% in just 3-hours with a 3-pin socket, unlocking the ability to charge virtually anywhere. It is exempt from current and future Congestion and Ultra-low Emissions Zone (ULEZ) charges, and the dinky size means it can park in spaces that are reserved for motorcycles. In fact, at 2.41m in length, it is 1.19m shorter than the Citroën C1 and also significantly narrower for ultimate mobility.

The 6kWh li-ion battery and 6kW electric motor deliver smooth, predictable performance and range. The passenger AMI has two seats while the AMI Cargo has one driver seat and a stripped out cargo area with a seven-part polypropylene module. The module is built to secure cargo for last-mile deliveries, and the quadricycle classification grants vehicle access to many of the streets reserved for cyclists and people.
Design
Have you ever seen a friendlier face? The AMI is a sweet thing, but it's also meticulously engineered for the city. It's 2.41m long and 1.39m wide, helping you dart through traffic and take street-level navigation routes.
Drive
The AMI is 100% electric with a 6kW electric motor. It reaches a top speed of 28mph, weighing less than 500kg. The 46-mile electric range is impressive, and the large windows offer a perfect view out. Driving the AMI is a pleasure.
Practicality
The AMI has 63-litres of storage space inside with two seats, while the AMI Cargo has 260-litres of storage space and one seat. You can carry more than you think and go places cars can't. Last-mile deliveries, made easy!
Living with it
The AMI has LED headlights and a smartphone cradle with a USB port for keeping your device charged. The digital instrument display provides a crisp readout of your range and speed, making it easy to plan your journeys.
CITROËN AMI Interior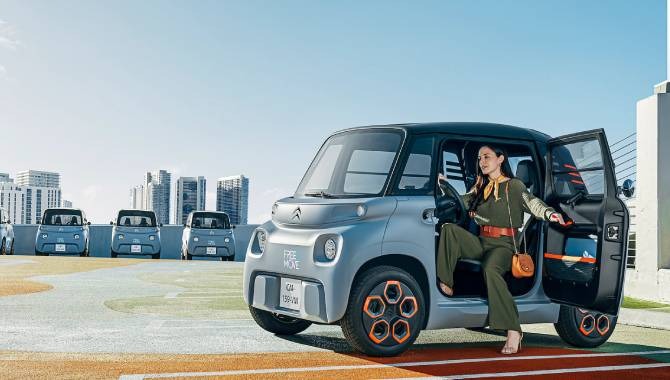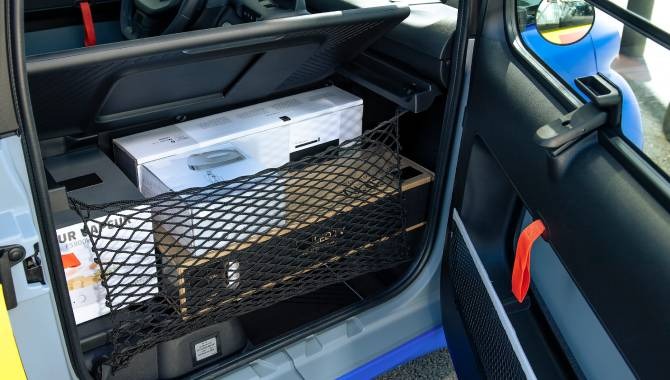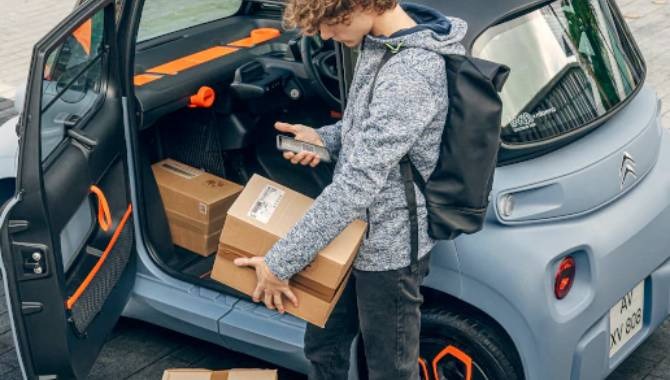 CITROËN AMI Colours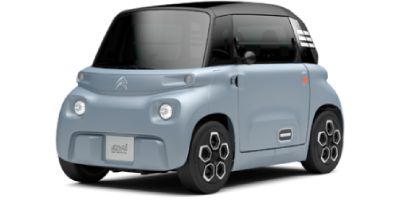 AMI GREY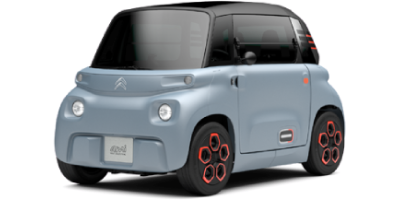 AMI ORANGE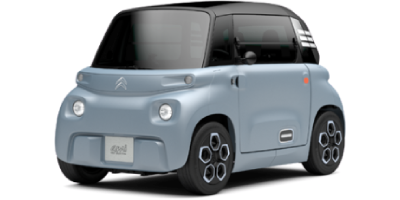 AMI BLUE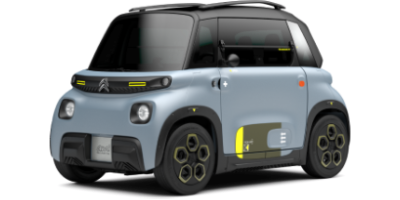 AMI TONIC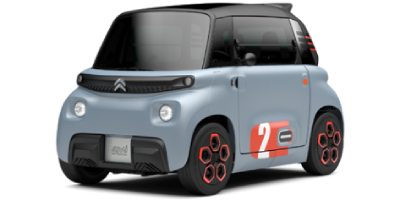 AMI POP